City Happenings and Things To Do in Spring
The spring season is truly one of Mexico's most beautiful. Whether you're seeking a trip filled with action, romance, or adventure, Mexico has it all. Choose between the hospitable Puerto Vallarta, the Caribbean waters of Cancun, or the natural beauty of Los Cabos for your next vacation at your home away from home. The months of March through May are especially full of exciting events and activities. Here are our top pics and recommendations for how to spend your time this spring.
Puerto Vallarta

Take the Hop-on, Hop-off Tour
Eager to get to know Puerto Vallarta, but aren't sure where to start? This sightseeing tour gives you the best opportunity to get to know the city from the unique perspective of a double-decker bus. Take in the sights and smells from above as the tour covers 17 essential stops in town, lasting for about 3 hours. The tour runs daily between 10:00 am and 9:00 pm The wide diversity of places will help you to get to know the real Puerto Vallarta as you'll learn about the history and significance of each point along the way. The stops include everything from historic points to shopping malls and beach clubs. There truly is something for everyone to enjoy.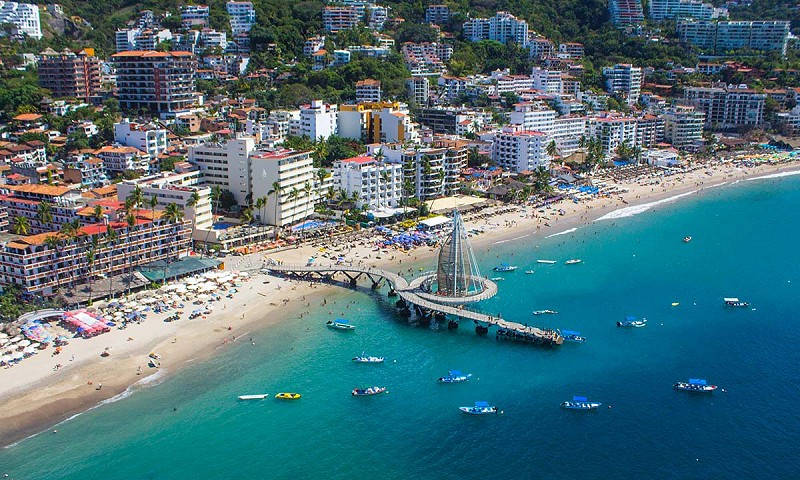 The best part about the tour is that you have total flexibility to make it your own. Throughout the journey, you can decide which stops sound most interesting to you and in which places you would most like to spend your time. Being true to the name, you are free to hop-on or hop-off at any point. The tour also comes jam-packed with many fun surprises such as tequila tastings, free entrance passes, and more. Bookings can be made online.
Day Trip to Sayulita
The beautiful beach town of Sayulita has quickly made a name for itself within the past several years as Nayarit's treasured surf spot. Located a one-and-a-half-hour drive north of Puerto Vallarta, a day trip here is easy and well worth it, as you'll find yourself immersed in a whole different community. The main surf break in Sayulita's center is perfect for beginners and experts alike, longboarders and shortboarders, as you'll find truly every type of surfer out in the water. If you are just getting started in the sport, then take a class or two from one of the many surf shops arounds town, as it will be a great opportunity to meet some of the locals as well.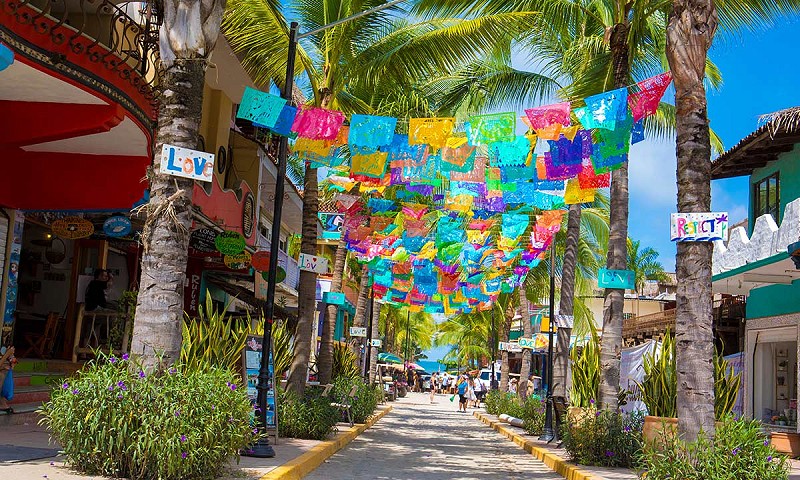 Even if surfing isn't your passion, you'll equally fall in love with Sayulita's vibrancy and color. Events such as salsa nights, live music, and wine tastings can be found almost any night of the week. Come see what this beautiful little town has to offer!
Experience Rhythms of the Night
Rhythms of the Night is one of the best and most popular experiences in the Bay of Banderas. The journey starts with a sunset cruise across the bay to a private area called Las Caletas. Take in the views from the boat and be sure to take advantage of the open bar. Upon arrival at a private beach, a mesmerizing line of tiki torches will guide you to the amphitheater where you will enjoy the Cirque du Soleil-style show depicting various stories from pre-Hispanic culture and Mexican folklore. Enjoy dinner afterward before returning back to Puerto Vallarta. It's a unique evening of thrilling performances that you don't want to miss.
Los Cabos
Go on a Glass Bottom Boat Tour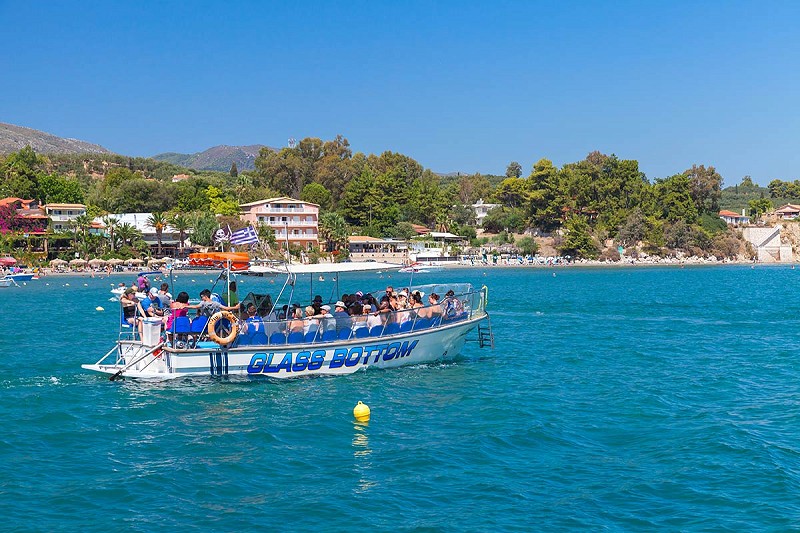 Explore the underwater world of the Sea of Cortez without even having to get wet. This unique tour offered in Los Cabos gives you the opportunity to spend the afternoon boating around Los Arcos. The difference is that the boat is made of a special kind of glass, making it completely transparent and giving you the opportunity to see the abundance of fish, sea lions, and other sea creatures living below the water's surface. It may take some getting used to at first, but we can guarantee that once you try it, you won't want to ride in a regular boat again. Many of these tours pick you up from the hotel and include a surprise tequila tasting at the end to round off the perfect afternoon. Ask concierge or your dedicated butler which tour operator they recommend.
Visit Santa Maria Beach
While the peak tourist season tends to slow down later in the spring, you may be eager to escape the crowds of downtown Los Cabos. There is no better place to do so than Santa Maria Beach, often described as a "local's favorite" that sits just outside of Cabo San Lucas and is only a 12-minute drive from Garza Blanca Resort.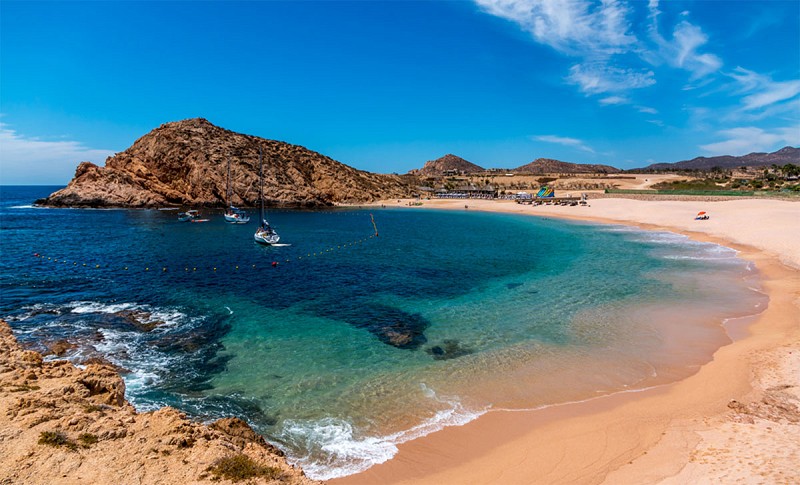 Here you'll find clear, serene waters, perfect for swimming. The beach lies in its own cove, protected from any strong winds, swells, and currents making it the perfect location for a number of water activities. Besides swimming, equally popular at Santa Maria are snorkeling and diving as the abundance of fish and sea life are on full display. Pay a visit in the morning as the water tends to be the clearest at that time of day.
Natural Hot Springs
La Sierra de la Laguna is the name of the beautiful mountain range at the tip of the Baja California Sur peninsula. It is home to unique wildlife, abundant plant life, and a range of outdoor activities such as camping, hiking, and mountain biking. However, this region is oftentimes forgotten as visitors plan activities for their trip.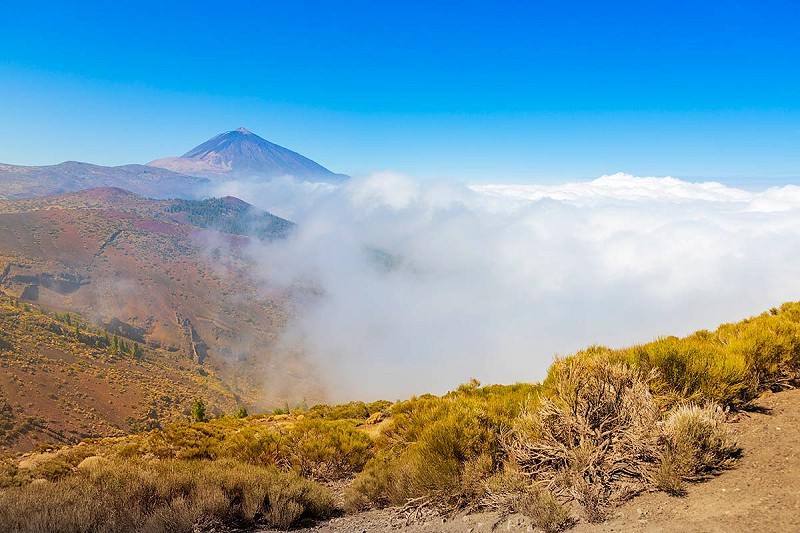 For a unique experience in Los Cabos, spend a day exploring two local hot springs, both located just a little more than an hour's drive from San Jose del Cabo. El Chorro Hot Springs can be found at the base of a canyon named Agua Caliente. A dam was built along one side of the springs to prevent overflow, but the warm water is completely natural and the ambience will put you in a state of pure tranquility.
Your second stop will be to the Santa Rita Hot Springs, located near the pueblo of San Jorge. These hot springs feel quite private and secluded, as they are surrounded by beautiful palms and other diverse greenery. Here you'll find various pools with varying temperatures all naturally fed from the hot mineral springs below.
Cancun
Temazcal Ceremony
While the spring season itself is a time for growth and rebirth, experience a taste of ancient Mexican culture for yourself through a Temazcal Ceremony. A traditional Mayan ritual that is commonly practiced today, a temazcal is a ceremony of purification commonly related to a sweat lodge or steam sauna. An enclosed clay or adobe hut is heated by hot rocks and cold water while a local shaman guides participants through various processes of meditation and reflection.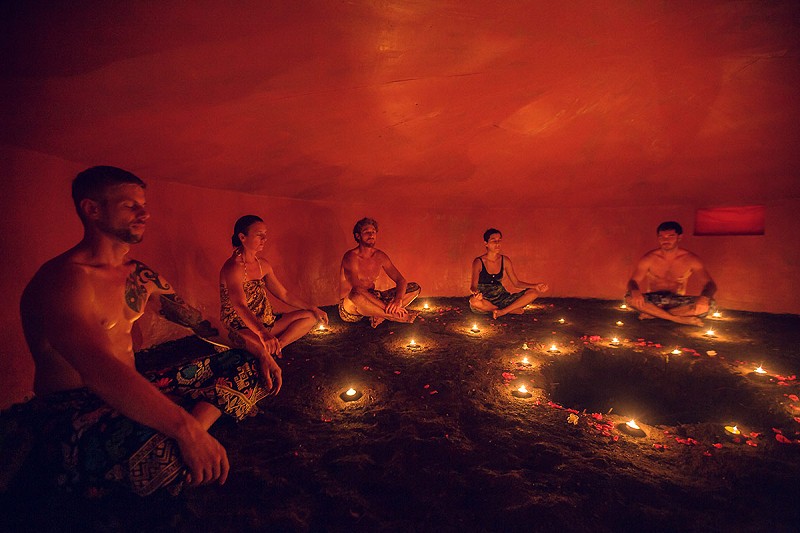 You'll finish the ceremony feeling completely rejuvenated in your mind, body, and spirit, along with a better appreciation and understanding of Mayan culture. If you are seeking to step out of your comfort zone and try something new, then this is the activity for you.
Spend the Day at Playa Delfines
While visiting Cancun, an afternoon at Playa Delfines is a "must-do" as it is one of the most iconic beaches in the area. Named "Beach of Dolphins" after the various dolphin pods that used to be commonly spotted there, the beach has managed to stay rather untouched.
Here you'll find incredible views of the crystal Caribbean waters, the local surf scene, and the Cancun skyline off in the distance. Spend an afternoon relaxing on the beautiful beach and combine it with a visit to the Maya Museum of Cancun. This local stop gives you a taste of Cancun's roots and culture and is approximately a 5-minute drive from Playa Delfines and a 35-minute drive from the Garza Blanca and Villa del Palmar Cancun resorts.
Visit the Scenic Tower
La Torre Escénica (meaning the "Scenic Tower" in English) is the tallest structure in the Mexican Caribbean and home to the best panoramic views in the city. The tower is located in the Hotel District right off of Boulevard Kukulkan. For just $20 USD you can ride all the way to the top for incredible views of Cancun, the crystal-clear Caribbean, and everything in between. The tower is open 7 days a week from 9:00 am to 9:00 pm and is a 20-minute drive from Garza Blanca and Villa del Palmar Cancun.
Join us in Mexico this spring and explore all that Mexico has to offer. Whether you choose Puerto Vallarta, Los Cabos, or Cancun, you'll find abundant history, unique activities, and exceptional food. We look forward to welcoming you back to paradise.