City Happenings and Things To Do in November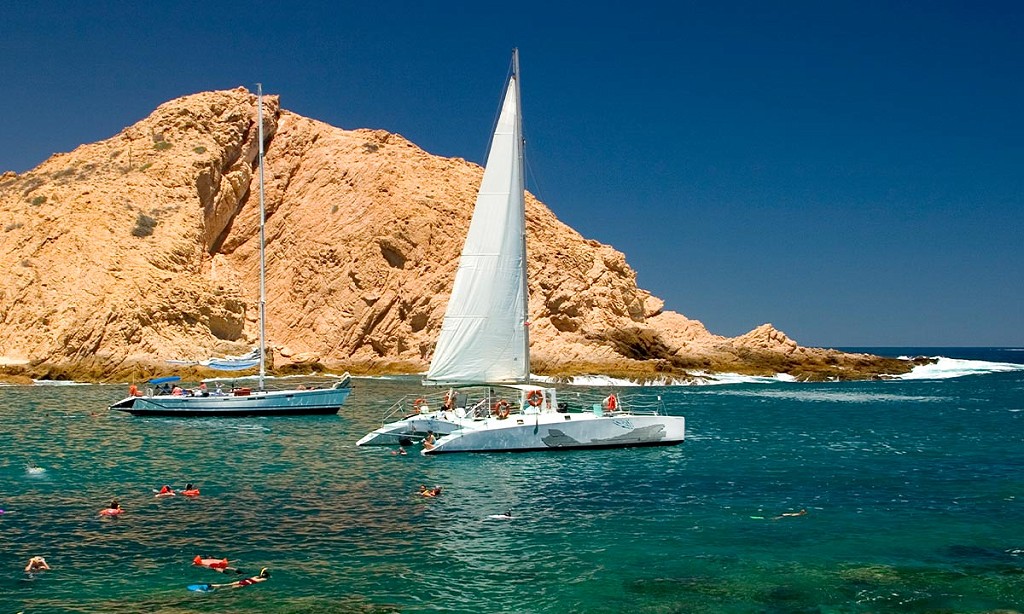 Mexico's top beach destinations offer the perfect blend of world-class accommodation and local charm. Get ready to step into a world beaming with color. From stunning landscapes to diverse food and an array of cultural events, there is something for everyone. Whether you are staying with us in Puerto Vallarta, Los Cabos or Cancun, and seeking a vacation full of play or relaxation, check out this list for our top recommendations this coming month of November. It is going to be action-packed!
Puerto Vallarta
XXII Festival Gourmet International 2021
From November 12th to the 21st will be Puerto Vallarta's Festival Gourmet International (IGF). Over the course of 9 days, 56 esteemed chefs from around the world will come together to exhibit their culinary talent across the 28 best restaurants in town. Be prepared to experience food in an unforgettable atmosphere. You can reserve your table with each participating restaurant directly during these days.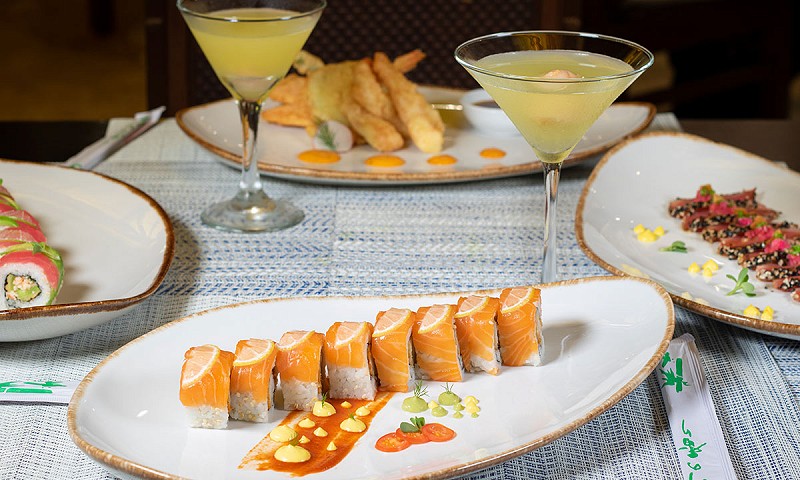 The IGF festival opening ceremony will be hosted at our very own TierraLuna: Puerto Vallarta's exclusive new shopping village and event space. Friday Nov. 12th at 8:00 pm will be the "Grand Gourmet Village" where the chefs involved in the festival will be present to serve samples of their creations and mingle with guests. The event will be "circus" themed, featuring a live rock band, stilt walker, contact juggler, and other themed performers! From Garza Blanca and Hotel Mousai, Hiroshi, Blanca Blue, Bocados, and DAO (the new contemporary Oriental restaurant coming soon to Mousai's South Tower) will be participating restaurants serving snacks with the culinary theme offered by their guest chef. It will be everything that you want and more, all happening on our very own Garza Blanca Preserve. We can't wait to see you there!
San Sebastián del Oeste
While you may find it tough to break away from Puerto Vallarta's enticing beaches for a day, the historic town of San Sebastián del Oeste will make it well worth it. This quaint pueblo has earned its place on the exclusive list of Mexico's Magic Towns "Pueblo Magicos" and sits high up in the Sierra Madre Occidental mountains east of Puerto Vallarta. From Garza Blanca Preserve, it takes just over two hours to get there by car. It is a great place to visit if you are looking to replace the loud "hustle and bustle" of the city with....potential silence! San Sebastian del Oeste exudes peace, tranquility, and simplicity. The entire town is decorated in simple colors of white and red, and you are bound to fall in love with its 18th century charm.
We recommend spending the day exploring the downtown area and the plaza. There you will find the antique church of Parroquia de San Sebastián Mártir, which is the town's Patron Saint. La Barandilla sits on the corner across from the central plaza and is an iconic example of a traditional cantina, be sure to stop in for a drink. After lunch, ask locals for directions to La Bufa mountain viewpoint. Trust us, it is one you don't want to miss!
Puerta Vallarta Art Walk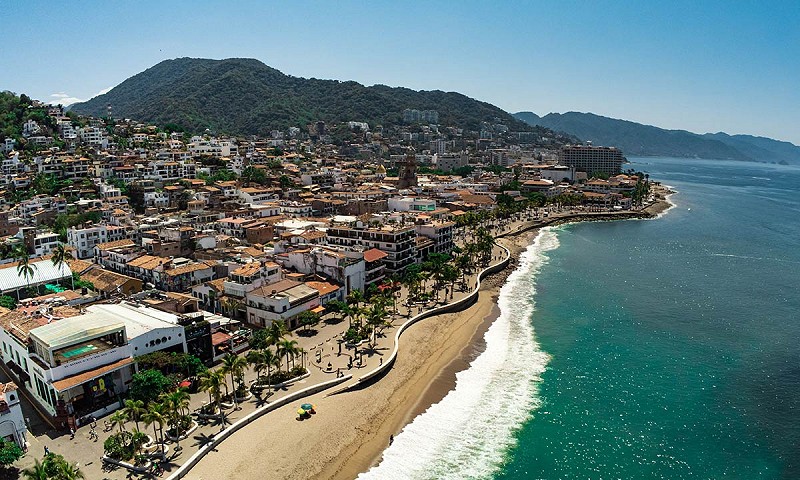 November is the perfect month to plan a vacation with us, as it's the month that kicks off Puerto Vallarta's high tourism season. You'll find more mild temperatures and a wide array of events happening. One of those events is the Puerto Vallarta Art Walk that takes place weekly, every Wednesday evening in the heart of downtown's cultural district. This year, 15 galleries and art houses will be participating in the "open-house-style" tour. In this format, you'll be able to explore the exhibitions at your own pace and spend the time sipping on complimentary wine or cocktails, familiarizing yourself with both local and international artists. The tour starts at 6:00 pm.
Explore the Malecon and Los Arcos Amphitheater
The Malecon is Puerto Vallarta's beloved downtown district that spans for several blocks right along the ocean. It is nestled between the district Zona Romantica "Romantic Zone" and the marina and is home to some of Puerto Vallarta's best bars, restaurants, and street food. Upon arrival, grab a cab downtown and explore everything this area has to offer. If you can find the famous and colorful "Puerto Vallarta" sign, you've basically arrived at the Los Arcos outdoor Amphitheater! This public stage is a cultural hub for theatrical arts, street performers, and musicians. Almost all the performances are free and cater to both children and adults. Stop by any weekend night for a spontaneous performance you may not have expected.
Los Cabos


Día de Los Muertos
If you don't know about Día de Los Muertos, then Mexico has quite the exciting surprise in store for you! Translated in English to "Day of the Dead", this Mexican holiday falls at the end of October and beginning of November. More traditional parts of Mexico may celebrate Día de los Muertos over period of several days, but if you will be in Los Cabos between November 1st and 2nd, you'll have some opportunities to experience the festivities for yourself!
On November 1st, there will be the inauguration of the exhibition of Day of the Dead altars (ofrendas) at the Port of Cabo San Lucas to honor the souls of the departed as well as an event with dancing, music, and singing and an exhibition of catrinas.
On November 2nd, the Great Nautical Day of the Dead Parade "Altars at Sea" will take place in front of Plaza Puerto Paraíso in Cabo San Lucas followed by a fireworks display.
San Jose del Cabo Gallery District
Starting every Thursday evening in November, the San Jose del Cabo Gallery District (more specifically Obregon Street) will block off its entrances to become a pedestrian-only zone. That's because, from 5:00 - 9:00 pm will be the famous San Jose del Cabo Art Walk where tourists and locals alike can bounce between restaurants, wineries, and art galleries. While the walk itself is free, you may want to bring some cash in case you find a local spot to stop for dinner and buy some souvenirs to take home with you. It's a beautiful and popular event that puts the colors and culture of San Jose del Cabo on full display!
Los Cabos Canopy Tour
After some quiet days on the beach, if you are eager to get the adrenaline pumping again, we have just the recommendation for you: a Los Cabos Canopy tour! You'll strap in at an altitude of 300 feet (91 meters) and spend the afternoon gliding over El Tule River Canyon. Safety and rope experts will be on-site with their state-of-the-art equipment to ensure your comfort throughout the entire experience! Don't miss this opportunity to get away from the crowds and experience Los Cabos, the canyon, trails, and rivers from a bird's eye view.
Cancun
Cancun Music Week

Cancun has become a world stage for international DJs and electronic music. This year, from November 17th - 21st will be the internationally recognized Cancun music week. The long weekend, featuring close to 100 DJs and 50 parties, will also include keynote speakers, panel & showcase sessions and, of course, exclusive demo drops! Tickets are bound to sell out quickly, so if this sounds like you, check out their website for more information.
El Museo Subacuático de Arte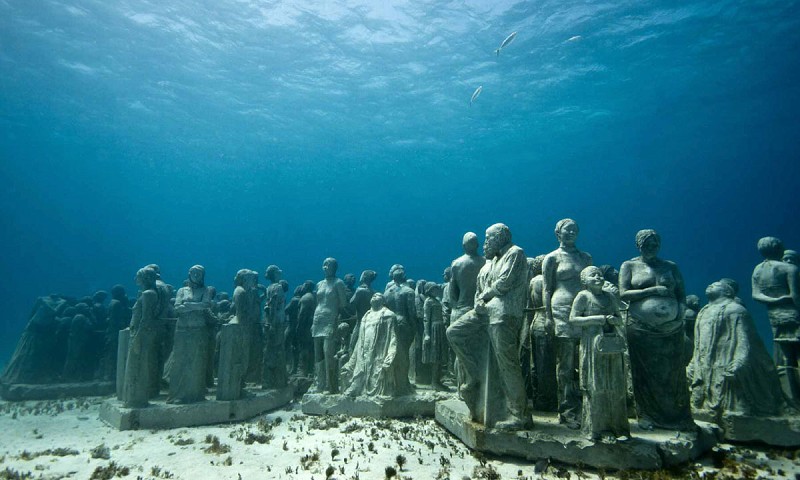 Not all of Cancun's best can be experienced from the shore. If you are ready to explore an entire underwater world, you need to check out El Museo Subacuatico de Arte (MUSA) or "The Underwater Museum of Art" located within the Cancun National Marine Park. This underground exhibit rests on the seafloor in Cancun's crystal-clear waters and is a vast collection of over 500 sculptures. The easiest option for visitors is to arrange this tour directly with the travel agency next to Palmita Market & Deli at Villa del Palmar Cancun and they can tell you everything you need to know including how to get there and what to bring. MUSA is open from 9:00 am to 2:00 pm daily.
Go to Native Park
No trip to Quintana Roo is complete without an excursion to Native Park, located in Playa Del Carmen. Composed of lush jungle, stunning greenery, and even the famed Cenote pools, it is the perfect place to plan an adventurous day. Tours offer all sorts of adventure activities including zip lining, ATV, and cave excursions. Better yet, you are able to pack all this action within a half day tour, leaving you with plenty of time afterward to rest up before another delicious dinner and craft cocktail.
World Class Golf
Having developed first class accommodations, Cancun has simultaneously become a world-class golf destination. You'll find it hard to pick from over 15 courses, all of which offer a perfect balance of breathtaking scenery and challenging play. We recommend Playa Mujeres Golf Club, one of the top-rated courses in the entire region, just a 9-minute drive north of Garza Blanca Cancun.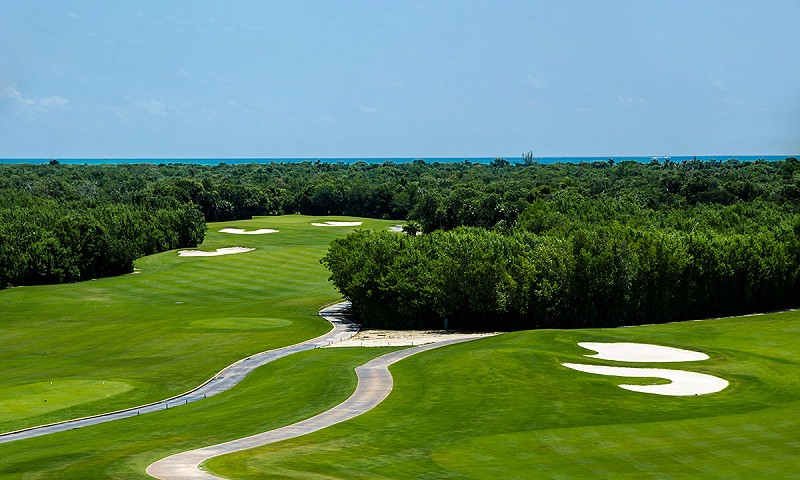 Keep these options in mind if traveling to Mexico this November. Whether in Puerto Vallarta, Los Cabos or Cancun, we can't wait to welcome you to paradise!