City Happenings and Things To Do In December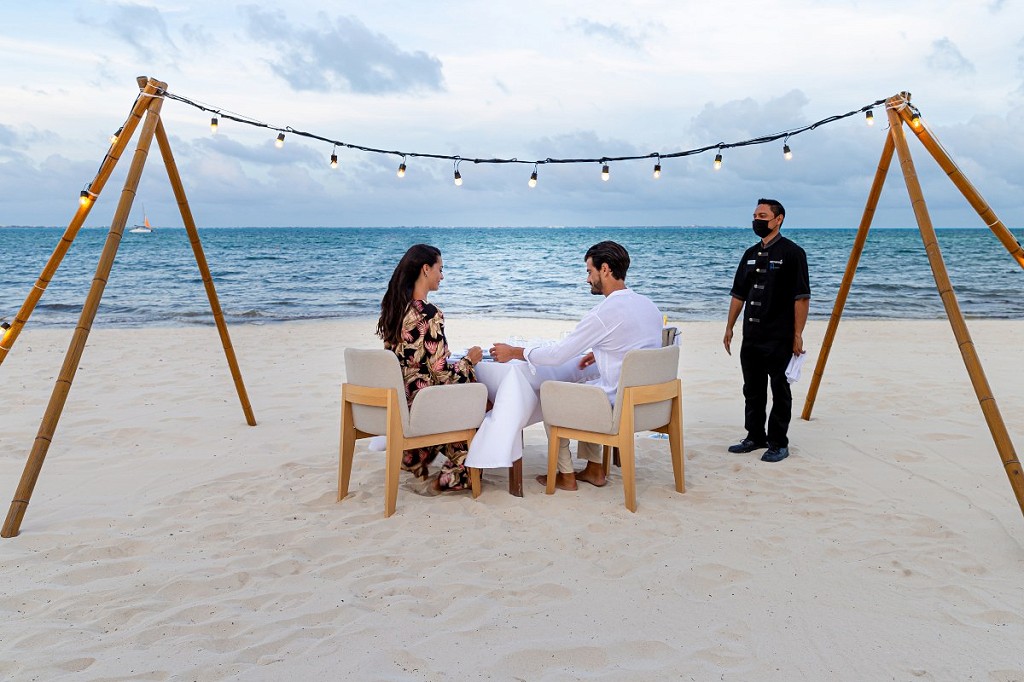 As winter approaches, join us in one of Mexico's top beach destinations for an adventurous, sun-filled vacation. Expect the familiar and expect to be surprised as you'll be stepping into a culture that prioritizes fun, play, and spontaneity above all else. Between luxury accommodation, delicious cuisine, and a list of dynamic local and cultural events, come to visit us in Puerto Vallarta, Los Cabos, or Cancun in December for unforgettable experiences. Without further ado, here are our top picks for activities and events happening in December!
Puerto Vallarta
· Visit Yelapa
About 45 minutes from Puerto Vallarta by boat, you'll find the magical pueblo of Yelapa. This town, perfectly tucked away in a private cove, is the perfect destination for either a romantic escape or a day of adventure. Originally founded by four families from the village of Chacala, with a strong emphasis on fishing and agriculture, the town has grown in both numbers and popularity over the years.
Upon arrival, you'll disembark at one of the town's numerous boat docks. Take in the gorgeous views of the bay and spend the day winding through the beautiful cobblestone streets. You'll probably notice the paragliders overhead, braving the skies, as this has become one of the most popular activities in town. Don't be afraid to chat with locals and ask for recommendations as their warm presence and inviting culture is all part of the experience. We recommend taking the hike to the gorgeous Cascada Yelapa (Yelapa Waterfall). The out-and-back trail covers 2.5 miles of jungle terrain and is suitable for all skill levels. Just be sure to bring plenty of water and snacks and to leave early enough in the day. Although small, this town has something for everyone to enjoy.
· Festival of Guadalupe
Being dominantly Catholic, Mexico continues to celebrate many ancient and traditional occasions. One of the largest, and most important, is the honoring of the Virgin of Guadalupe, taking place every year during the first twelve days of December. Celebrations involve a public pilgrimage as the community gathers to march through Puerto Vallarta's downtown streets. With them comes music, dancing, floats, color, food and festivities ultimately leading to the Parish of Our Lady of Guadalupe.
This signature Parish made history as the first church in the city and just celebrated its 100th year anniversary on October 12, 2021. What started as a small chapel to honor the Virgin quickly developed as Father Francisco Ayala paid a visit in 1915. He advised expanding the church as a tribute to Mexico city's Basilica of Guadalupe. Its construction faced numerous challenges, including delays during the Cristero war, however was finally completed in 1952. Today, its church bells ring every week before mass as it makes its presence known throughout the city. To many, the Parish embodies the spirit of Puerto Vallarta, making this festival especially significant. Come see the celebrations for yourself from December 1st to 12th.
· Free Malecon Sculpture Tour
From mid-November until mid-April, take the opportunity to learn about the art that adorns Puerto Vallarta's waterfront strip. Every Tuesday morning Gary Thompson, the local owner of Galeria Pacifico, takes groups on a walking tour through the Malecon with a focus of appreciating and understanding the diverse sculptures along the way. As an expert himself, Thompson describes the art, accounting for everything from fine details often unnoticed to their overall historic significance. You will get to learn about the artist and the history behind 16 artworks over the course of the two-hour tour. Meet at the Millenium sculpture (next to Hotel Rosita) at 9:30 am and bring water as you prepare for this interesting and educational walk. The tour is free, but donations are accepted, which go directly towards supporting the public library, Biblioteca Los Mangos.
Los Cabos
· Experience Whale Watching Season
Every year from mid-December until April marks the whale migration season when thousands of humpback and gray whales make the journey to the Sea of Cortez. It's here, in the warmer waters and more temperate climate, that they mate and give birth, providing incredible opportunities for locals and tourists to witness this process first hand. There are numerous tour companies throughout Los Cabos that offer whale watching tours. Check with your dedicated butler or concierge and ask which companies they recommend. They can also assist you with booking your tour.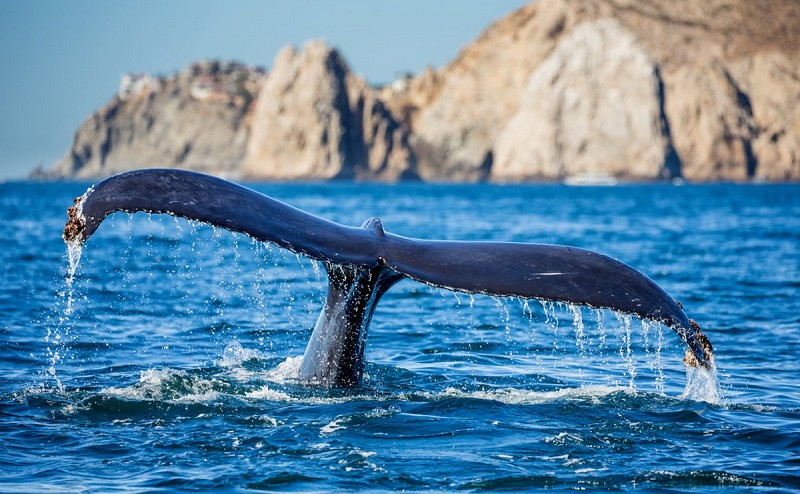 Prepare to spend a day out on a boat with bilingual guides trained to give you the experience of a lifetime. While whale sightings aren't guaranteed, they are extremely likely. Bottlenose dolphins, sea lions, and sea turtles may also surprise you along the way! Take advantage of this beautiful time of year and book a tour.
· Viva La Plaza
Get ready for an incredible night of music, shopping, and gastronomy in the heart of the Los Cabos Downtown District. Hosted by the Los Cabos Tourism Board, every Friday night from 7:00 pm – 10:00 pm is Viva La Plaza!, a free event dedicated to supporting local businesses and experiencing Mexican culture in a family friendly environment. Bring the whole group down to Plaza Amelia Wilkes and enjoy a wide variety of restaurants and cafes featuring Mexican, Italian, Mediterranean, and Asian cuisine. With music and dance performers drawing the crowds, you'll feel the life and energy of Los Cabos in a whole new way.
· Cabo Pulmo National Marine Park
Located about 60 miles North of Los Cabos is the one-of-a-kind Cabo Pulmo National Marine Park. This park became protected only recently (in 1995) as wildlife exploitation and abuse from commercial fishing companies encouraged local conservationists to make their voices heard. Spanning only 5 miles from end to end, the park has become a hub for various outdoor activities as well as a geological and biological wonder.
The Cabo Pulmo Reef is made up of three different types of coral which collectively provide shelter to about 800 species of marine animals. Within the last 10 years, marine biologists and scientists have come together to create various reef restoration and reef monitoring programs to ensure the health and longevity of the region. On shore, the various rock sculptures and formations tell their own stories as they date back as far as the Mesozoic Era.
Bring stand-up paddle boards, kayaks, or just a swimsuit as you plan your day trip to Cabo Pulmo for the day. From Garza Blanca Los Cabos resort, you'll arrive in less than 2 hours. Head North on Highway 1, passing through San Jose del Cabo. This is one stop you don't want to miss.
Cancun
· 2021 Cancun International Boat Show
Get ready to experience the largest marine event in all of Mexico at the 2021 Cancun International Boat Show, taking place at Marina Puerto Cancun. Over the course of 3 days, from December 3rd to 5th, join marine specialists and ocean enthusiasts alike to celebrate everything that floats! You'll find shows and exhibits on everything from luxury yachts, boats, and kayaks to deep-sea fishing gear, scuba diving equipment, and personal water crafts. There really is a place for everyone eager to learn about the various vehicles, accessories, and equipment of the seas.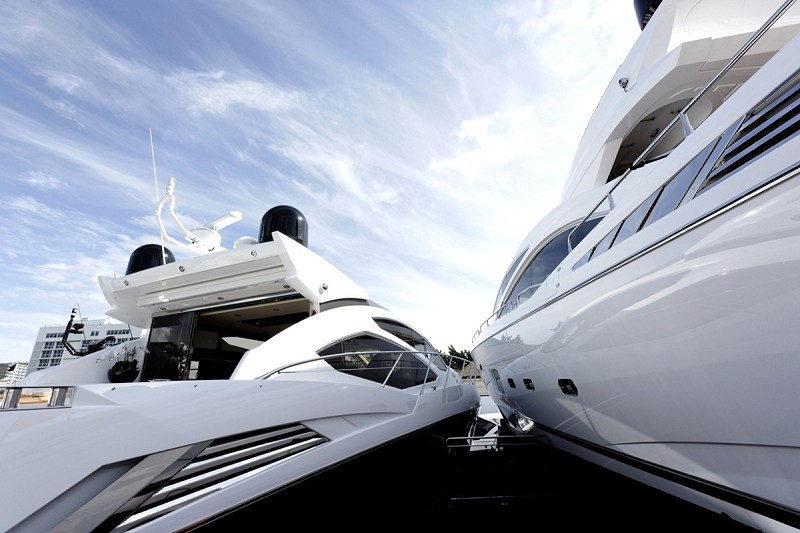 With a full lineup of music, DJs, and even 18 available restaurants on-site, bring the whole family for a unique weekend of fun, education, and entertainment. While general admission for all three days is free, you can upgrade to a VIP ticket for access to various yachts, exclusive lounge areas, and specialty spirit tastings. Visit their website to book.
· Moonlight Bioluminescence Snorkeling Tour
Prepare for an otherworldly experience as you brave Cancun's Great Mayan Reef after dark. Allow the moon, natural bioluminescence, and a personal waterproof lamp to light your way as you encounter octopus, moray eels, squid, lobsters, and, of course, sea turtles. It'll be easy to get lost in the magic of the Tinker Bell experience as you wade your way through the bioluminescent waters of the Caribbean. It's truly an experience unlike any other.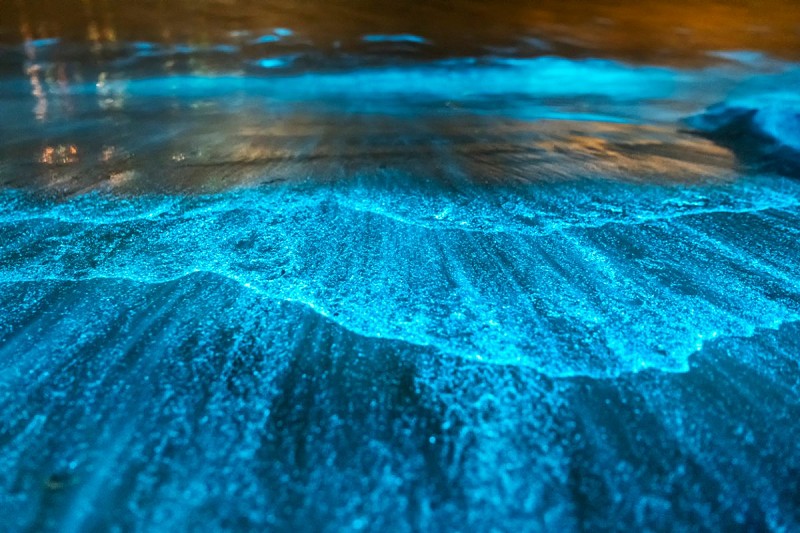 Accompanied by professional, bilingual guides, who will take you to the shallow, most biodiverse reefs, your safety is guaranteed. Step out of your comfort zone this winter and book a tour.
As you can see, the winter months are an incredible time of year to visit Mexico. With a mild climate and unique seasonal activities, join us in Puerto Vallarta, Los Cabos, or Cancun, for an unforgettable vacation. We can't wait to welcome you to paradise!