Best Beach Destinations and Activities to do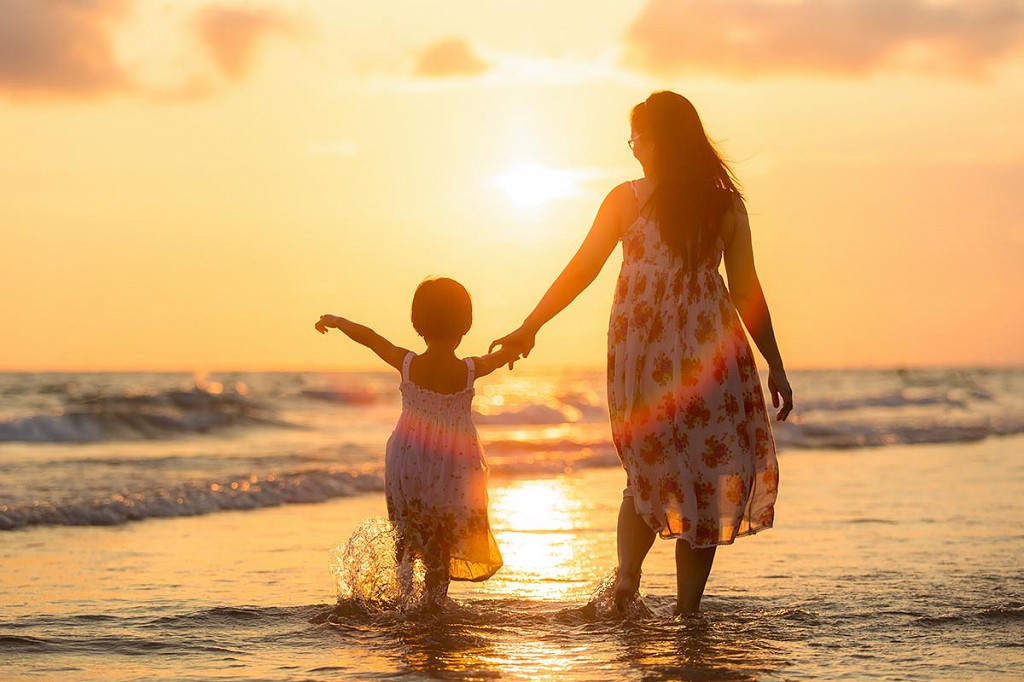 It's time to make up for all those summer plans you didn't get to enjoy last year, and there's no better way to do it than by getting your bucket list ready with your list of things to do while on vacation in Mexico. No one knows exactly what it is about Mexico that keeps them wanting to come back before they even leave. Probably it is a combination of the vast and beautiful ocean, white sand beaches, incredible gastronomy, and rich culture. If you are looking forward to returning to your home away from home, but are unsure what to do when you arrive, here is your guide of fun and exciting activities to discover in Puerto Vallarta, Los Cabos, and Cancun. Whatever you decide to do, there is a unique experience waiting for you here in paradise!
Puerto Vallarta
From extreme adrenaline activities in the emerald jungle to eco-adventures and fantastic day trips immersing yourself in nature's beauty, you will find an extensive list of activities to do in Puerto Vallarta to put together your perfect itinerary in this tranquil and romantic destination.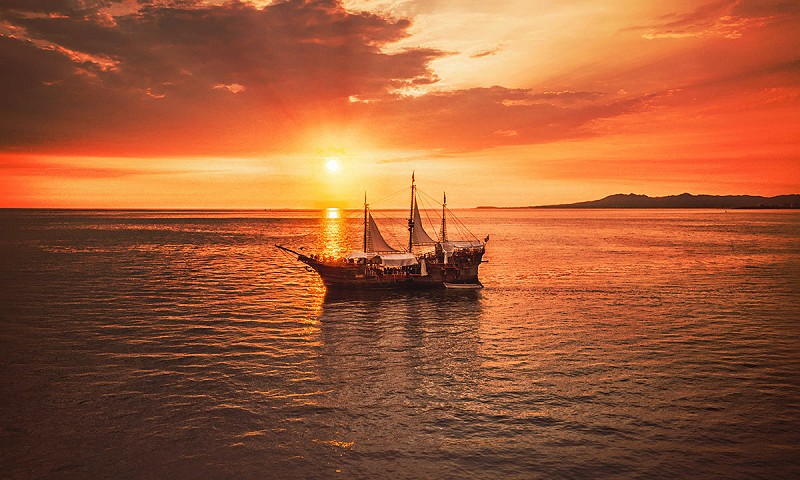 Parasailing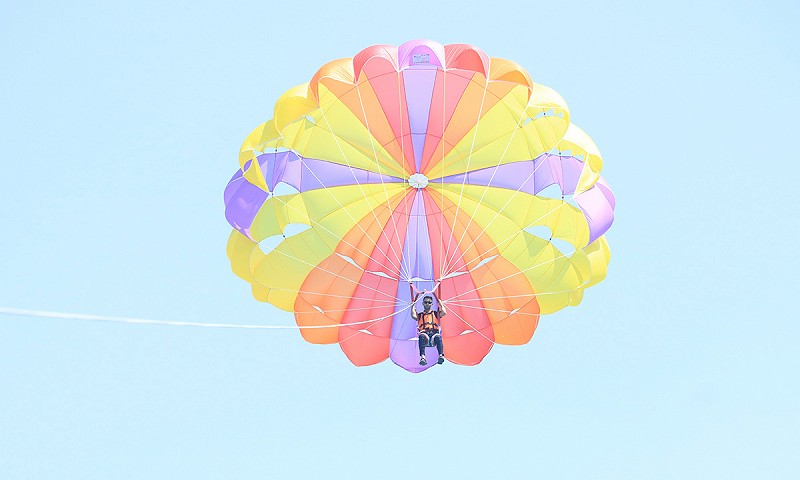 If you have never tried parasailing before, it is something you should put on your bucket list. While it can look a little intimidating, soaring the heights on a parachute attached to a boat is actually a very low-risk and high-fun activity. You will soar up in the air at heights of 160 feet, feeling the wind in your hair and refreshing ocean breezes as you enjoy panoramic views over the whole bay. This adventure is available in many places in and around Puerto Vallarta. The most popular location is on Los Muertos beach. This activity has a minimum age restriction of 9 years old.
El Salado Estuary
The El Saldo Estuary is one of the main ecotourism attractions in Puerto Vallarta. It is a national protected area spanning approximately 513 acres and the only urban estuary in Latin America. The estuary comprises marshes and mangroves that connect with the ocean through a channel.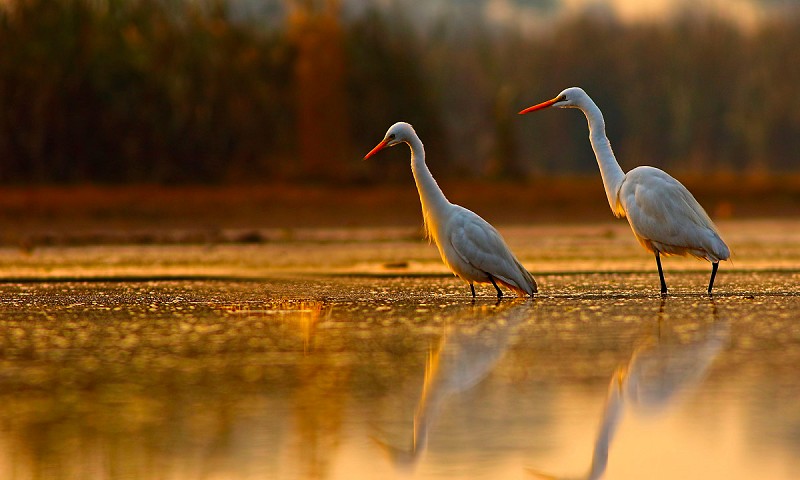 The estuary is of great importance to keeping the climatic balance since it regulates temperature, protects the city from floods, and it produces and regulates food for the many species that inhabit the bay including 99 species of birds, 29 species of reptiles and amphibians including iguanas and crocodiles, 46 species of plants, and 10 species of mammals. The city´s leaders are committed to preserving this protected area and keeping the area from being developed.
This is great news because it means that this natural sanctuary will continue to keep the city healthy and green. Even better news is that it can be visited through guided tours that take you on a boat across the canals as your guide details the importance of its conservation.
Restaurant Week 2021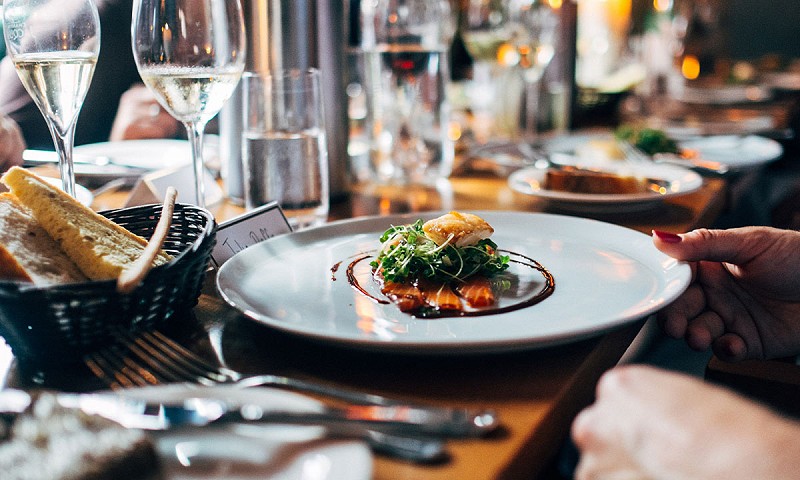 Restaurant Week is undoubtedly one of the most looked-forward-to annual events that happens in Puerto Vallarta. The dates of this year's spectacular culinary festival run from September 15th to October 10th.
Over three consecutive weeks, foodies and culinary connoisseurs will have the opportunity to enjoy a set three-course meal for a reduced price at participating restaurants, which are some of the best in the bay.
Talpa de Allende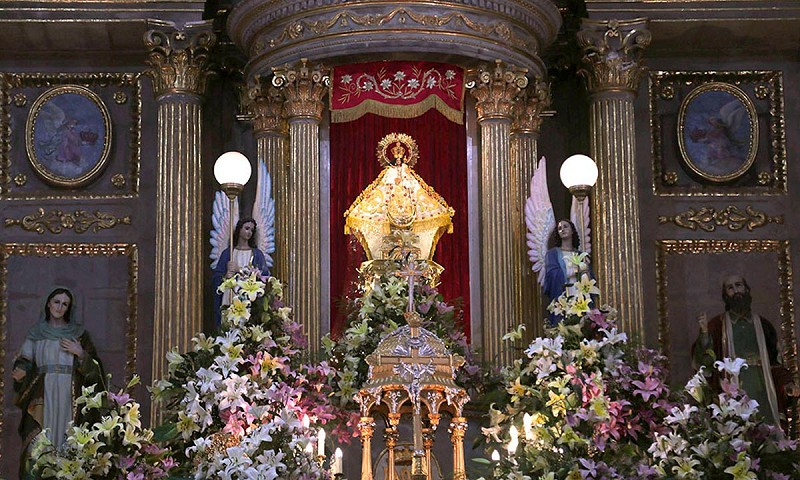 Talpa de Allende is an historic town, founded in 1599, and approximately a 2-hour drive east of Puerto Vallarta. The town is famous for its church, Nuestra Señora del Rosario, an 18th-Century European-style basilica, which is visited by hundreds of thousands of pilgrims each year. They also visit Talpa's Virgin statue "La Chaparrita", which is believed to have healing powers.
You can enjoy your day visiting the church, strolling through the picturesque streets, and savoring authentic Mexican dishes. Medium to serious hikers will enjoy an adventure hiking through the Maple Forest on the outskirts of Talpa. It's a dreamy place to explore with diverse flora that dates back millions of years to the Pleistocene and Tertiary eras.
Outdoor Adventure
For extreme adventurers, you can enjoy a thrilling day packed with adrenaline at the Outdoor Adventure by Vallarta Adventures that includes a series of zip lines including an incredibly fun Zipline Roller Coaster, that combines the fun of zip lining with the twists and turns of a roller coaster. This tour also includes a speedboat ride across the bay, a 4x4 Unimog ride, a mule ride through the jungle, rappelling down rock faces, and a giant waterslide. This tour allows you to get close to nature with the added excitement of heart-pounding adrenaline. Participants must be physically fit and the minimum age to participate in this tour is 8 years old.




Los Cabos
There is always something fun happening in the destination of Los Cabos with sea turtles, fishing tournaments, and fantastic places to explore.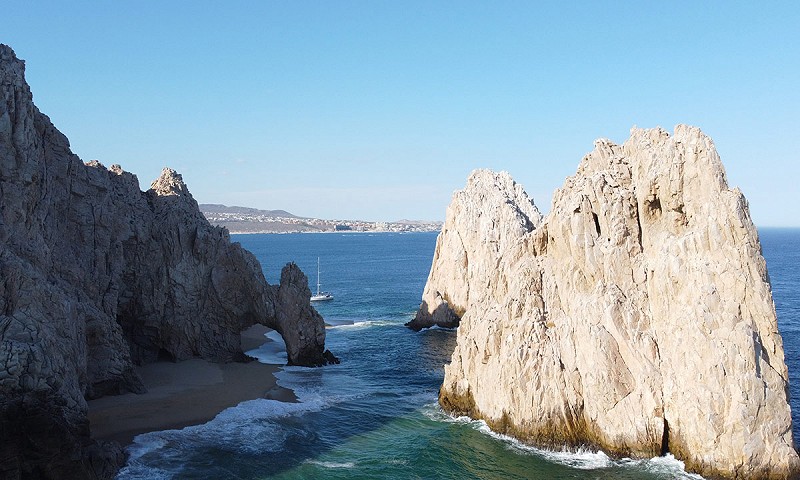 Festival Del Mango Todos Santos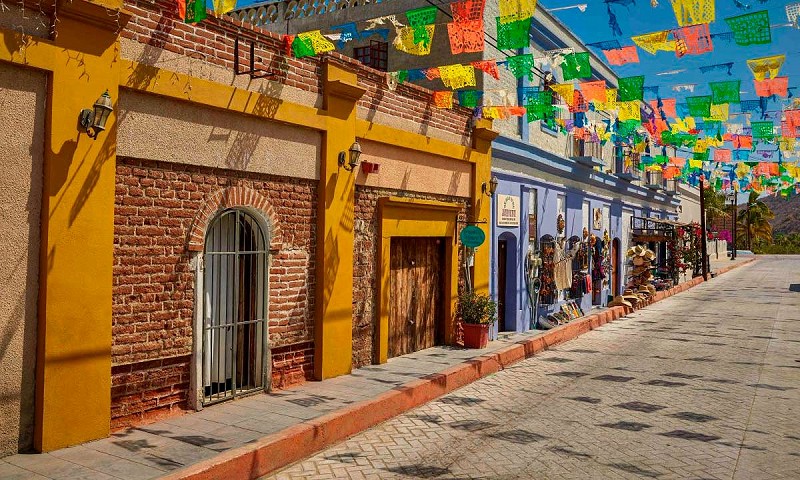 Todos Santos is known as a Pueblo Mágico or ¨Magic Town¨ for many reasons including its wonderful Art Walk, but there is another reason to visit this picturesque town. On July 31st, Todos Santos will be hosting the 14th edition of a festival dedicated to one of the most delicious fruits, the mango! Todos Santos not only has the ideal climate for growing mangoes, but also has a unique way of eating this wonderful fruit, by adding lemon and chilito! While the mango is more than good enough to eat on its own, you will want to try how the locals eat it, by spicing it up a little bit, Mexican style. The festival is not solely about mangoes, there will also be gastronomic shows, dancing, and an artisanal market.
Turtle Nesting Season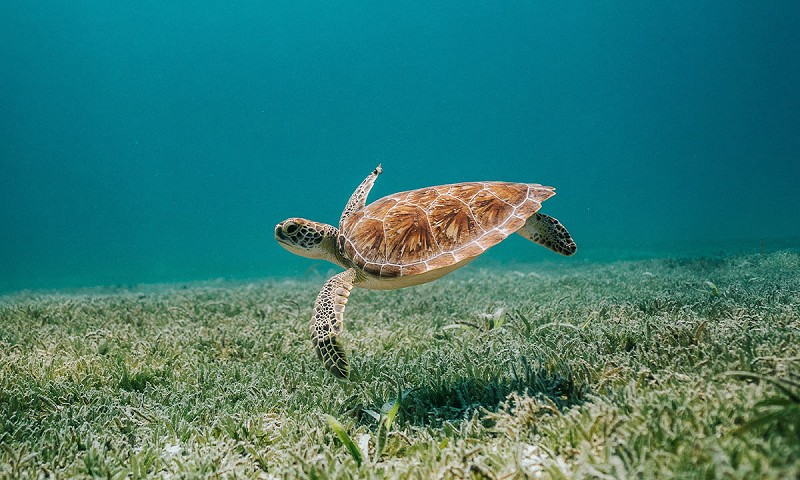 Baja California Sur is home to five different species of sea turtles. Turtle nesting season happens from late August to early September. As sea turtles are an endangered species, there have been big efforts to protect the nests where they lay their eggs along the beaches in the sand both by ASUPMATOMA and participating resorts in the area.
Visitors have an incredible opportunity to participate in releasing these baby hatchlings and helping them start their new life in the ocean, which is a fabulously enriching experience.
Bisbee´s Fishing Tournaments
Bisbee's Offshore Tournaments have always been famous among fishing enthusiasts due to the gigantic cash payout for the winners of the tournaments. Bisbee's annual tournaments are likely going to become even more popular after the movie ¨Blue Miracle¨ was released by Netflix on May 27th of this year.
Dennis Quaid stars in this incredibly moving story about a cash-strapped orphanage in Cabo San Lucas that participates in Bisbee´s tournament and is based on a true story! You can watch the trailer here: https://www.netflix.com/mx-en/...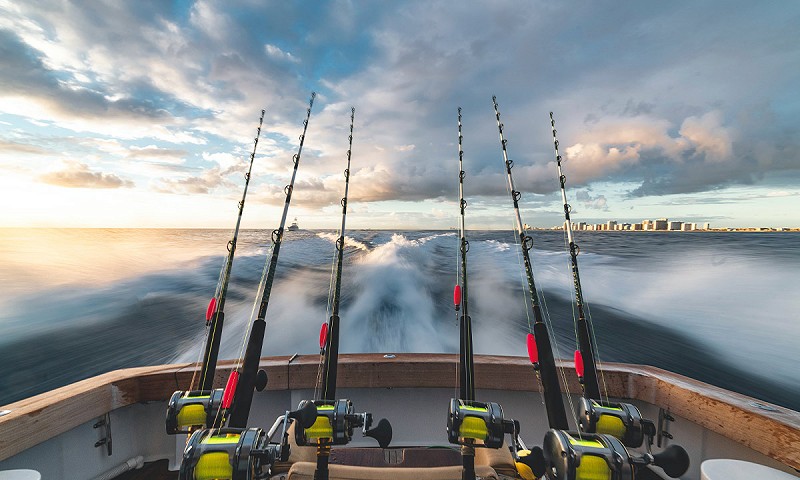 The Bisbee organization (Bisbees.com) runs three yearly competitions including Bisbee's East Cape Offshore (August 3 to 7, 2021), Bisbee's Los Cabos Offshore (October 14 to 17, 2021), and Bisbee's International Black and Blue Tournament (October 19 to 23, 2021). These tournaments have taken place for the past 40 years, and so far, Bisbee's has awarded over $100 Million in prizes, which is more than any other fishing event in the world has ever awarded. The Bisbee's Black & Blue Marlin Tournament is the tournament with the biggest prize amount up for grabs in the region of $4 Million USD. The other two tournaments offer prizes in the ball park of $1 million USD and are open to anglers from all over the United States and several other countries.
Whether you are an angler who wants to participate in these tournaments or not, if you happen to be in Cabo San Lucas during this huge fishing event, take a trip to the marina and watch the excitement unfold as huge crowds of people gather to watch fish being weighed in front of the Puerto Paraiso Entertainment Plaza waiting for the prize-winning fish to be declared to the newest instant millionaires.
Day Trip to Santiago and Miraflores
There are many towns surrounding Los Cabos that are steeped in history and culture. Visiting these local towns is recommended to add to your Los Cabos experience. There is one day trip in particular that you should consider the next time you visit.
Santiago is a hidden gem just an hour´s drive from San Jose del Cabo. During the drive there, you can admire the dessert and its exotic cacti. While in the area, you can stop off at Rancho Ecologico Sol de Mayo and hike to a beautiful waterfall and take a refreshing dip in the waterfall's pools once you arrive. On your way back to Los Cabos, you can stop off at Miraflores, which is a thirty-minute drive from Santiago, a picturesque town where you can stop for a lunch break and try authentic Mexican food at one of its many restaurants.
If you want to take a guided tour, the Fox Canyon Hiking Tour with High Tide Sea Expeditions is a highly recommended tour with a five-star rating on Tripadvisor.
Cancun
When it comes to vacations, Cancun is one of the destinations favored by almost everyone, and it is not hard to see why. There's just something renewing about seeing the crystal-clear turquoise waters, the mystical Mayan ruins, and the liveliness of 5th Avenue "Quinta Avenida" in Playa del Carmen. Having a good time in Cancun is just a guarantee.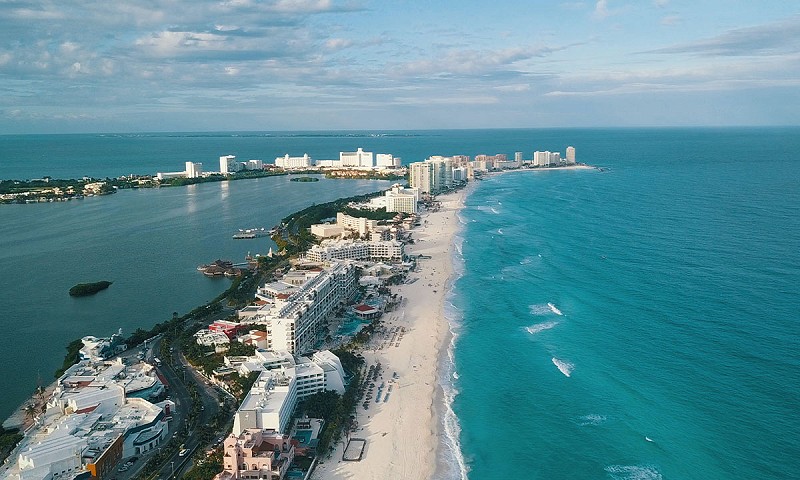 Jolly Roger Pirate Ship
Enjoy a day or an evening of swashbuckling fun on a high seas adventure aboard the Jolly Roger Pirate Ship. The incredible Curse of the Golden Fleece tour features a deluxe open bar and gourmet lunch or dinner, acrobatics, a clash of swords, and pirates swinging from the highest masts.
From July 12 to August 25, 2021, the tour is available on Mondays, Wednesdays, and Saturdays with two schedules. Each tour lasts 3 hours. Check-in for the first tour begins at 2:45 pm with a scheduled departure at 4:00 pm returning back to the pier at 7:00 pm. Check-in for the second tour starts at 6:15 pm and departs at 7:45 pm, arriving back at the pier at 10:45 pm.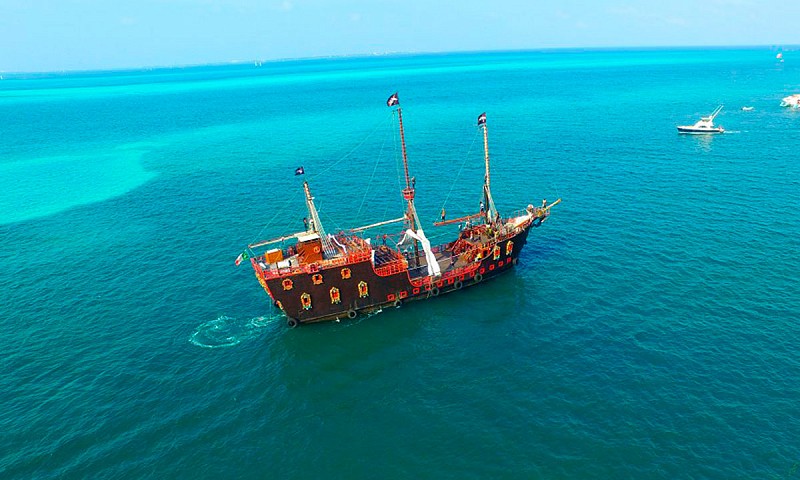 The pirate show festivities begin with comedy, warm-up games, and dancing followed by a delicious meal with 13 different menu options including Surf & Turf and Lobster. The open bar includes top shelf liquors and soft drinks.
The pirate shenanigans continue when Captain Black Jack defends his position as he searches for the Golden Fleece that he hopes to find in order to reverse a curse put on him when he dared to steal treasure from the cruel pirate, Captain Olenes.
This tour is family-friendly and includes an adventurous treasure hunt for little pirates.
Fall Equinox
Come to experience an awe-inspiring spectacle at Chichén Itzá during the Fall Equinox between September 22nd and 23rd, 2021, where you will witness the incredible optical illusion of the serpent Kukulkan descending the pyramid as shadows form triangles that zig-zag from the top to the bottom, creating an astounding visual phenomenon.
5th Avenue in Playa del Carmen
Plan a trip to Playa del Carmen where you can enjoy wandering around 5th Avenue (Quinta Avenida in Spanish) which is a 5-mile-long pedestrian-only walkway littered with shops, cafes, and restaurants. You can visit the Frida Kahlo Musuem, the Gaston Charo Art Gallery, Quinta Alegria, the shopping mall, or enjoy afternoon cocktails at Deck 5 Pool and Skybar with a rooftop pool, great food, and amazing views.
If you want the fun to continue into the night, you can go to 12th Street where you will find a good selection of bars including Abolengo Bar, an open-air Mexican cantina bar, and the always fun, Senor Frogs.
These are just a few of the incredible things you can do while visiting Mexico´s best beach destinations, where there is always something fun happening to ensure you have the most unforgettable vacation of your life!